By Rohit Srivastava
New Delhi– Equipment supplied by French aerospace major Thales will constitute 25 per cent of the value of the $8.9 billion deal for 36 Rafale combat jets that India and France inked last month, the company's India head has said.
"Thales equipment represents around 25 per cent of the Rafale's total value," Antoine Caput told IANS.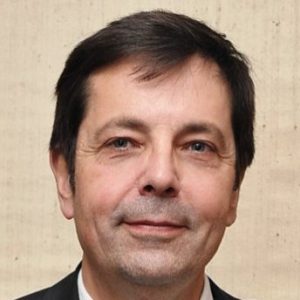 The company is a member of the Rafale team led by Dassault Aviation that manufactures the aircraft and will be providing state-of-the-art equipment and systems like radars, electronic warfare systems, optronics, displays and communication systems, among others, for the jets, the first of which will arrive in 2019.
The Rafale was one of the six jets in contention for an Indian Air Force (IAF) tender for 126 medium multi-role combat aircraft (MMRCA) with 18 to be bought in fly-away condition and the balance to be progressively manufactured in India under a transfer of technology agreement.
After prolonged negotiations, the tender was scrapped and India signalled its intent to purchase 36 Rafales outright during Prime Minister Narendra Modi's visit to Paris in April 2015.
Speaking about the company's growth, Caput said: "The last five years have been encouraging for Thales in India," adding: "The defence sector contributes more than half of the company's turnover in India."
As for the capability of Indian companies to execute high-technology offsets deals, he said Thales has "immense faith in our partners" as they are capable of "absorbing and delivering technology and products as part of offset obligations".
Thales believes this is a great way to share technology and foster strong relations with Indian industry and achieve the common goal of transforming India into a global manufacturing hub, he said.
"Our 'Go to India' approach is in line with the 'Make in India' policy of the Indian government. We are working on our purchasing policy to identify more Indian companies that can be our suppliers," Caput pointed out.
"Today, the company has over 300 employees working with its wholly-owned Indian subsidiary, Thales India Pvt. Ltd. In defence, Thales has been recognised as a trusted partner to all three branches of the Indian armed forces," he added.
Talking about the Thales relationship with Indian companies, Caput said: "We have a strong working relationship with Bharat Electronics Limited (BEL) and have also formed a joint venture — BEL-Thales Systems Limited (BTSL)."
In March, Thales and BTSL came together to develop the Pharos fire-control radar to cater to both the Indian and global markets.
"We have started the development work for Pharos and target to complete this in 24 months. The responsibility of overall system design will be borne by Thales. BTSL is responsible for developing the mechanical design and radar processing modifications while Thales is responsible for the design and production of the radar antenna," Caput noted.