Bathinda — Marking a toughening of stance, Prime Minister Narendra Modi on Friday said he was determined to stop the flow of river water "on which India has its right" into Pakistan and supply it instead to farmers in Punjab and Jammu and Kashmir.
Directly taking on Islamabad on the issue of river water sharing and tension along the border, Modi said he is determined to tackle the issues.
"The water on which India has its right is flowing into Pakistan. I am determined to stop that water and supply it to our farmers in Punjab, Jammu and Kashmir and the rest of India," he said at a public rally near Bathinda town after laying the foundation stone of an All India Institute of Medical Sciences (AIIMS).
Expressing his surprise that the water-sharing issue had not been addressed by previous Indian governments, Modi said: "The governments in Delhi were sleeping in the past. Our farmers kept crying and the water kept going to Pakistan. We will fight for the rights of our farmers.
"The Indus water treaty, Sutlej, Beas, Ravi – the water of all three rivers, over which our farmers have their right, is not available to them. The water of these rivers is the right of India and our farmers. This water is flowing through Pakistan and into the sea. Neither Pakistan uses it nor can our farmers use it.
"I am moving ahead with conviction on this and have set up a task force on Indus Water Treaty," he said.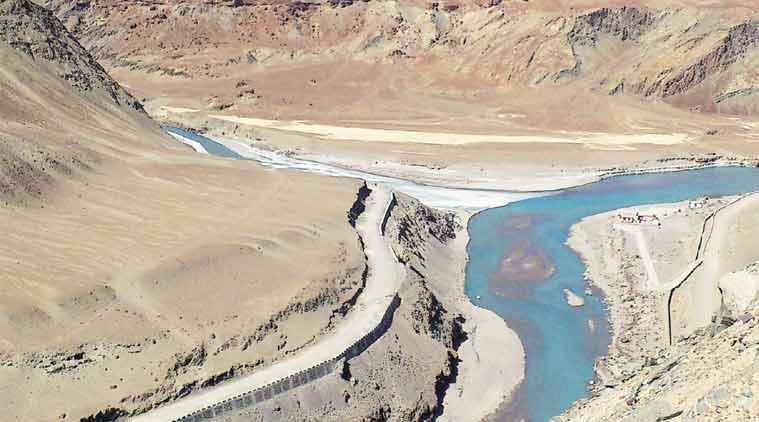 Modi, while pointing out that he was standing close to the border with Pakistan and wanted to address the people of Pakistan, said people in the neighbouring country should force their rulers to fight against poverty and corruption instead of fighting with India.
"Look at the strength of our Army. Our soldiers did a surgical strike in a 250-km belt. Pakistan Army has seen what our Army can do. There was big turmoil (in Pakistan) and it is still not settled.
"Standing close to the Pakistan border, I want to address people in Pakistan.
"If schoolchildren are killed in Pakistan, 125 crore Indians cry for them. I want to urge the people of Pakistan to force their rulers that if they have to fight, they should fight against poverty, corruption and other evils," he said.
The Prime Minister said vested interests in Pakistan were trying to keep "tension alive with India".
Referring to the campaign launched by his government against corruption and black money, Modi said: "I want to stop the exploitation of the middle class and get the poor their rights."
He said the public had faced problems and inconvenience following his decision to demonetise the 500 and 1,000 rupee notes, but had borne the trouble for the sake of honesty.
The Prime Minister urged people not to let the black money hoarders rise again. "Join us in this campaign to make this country great again," he added.
Later, Modi arrived in the Sikh holy town of Anandpur Sahib and offered prayers at Gurdwara Takht Sri Keshgarh Sahib.
Sporting a saffron headgear, Modi was presented a 'siropa' or robe of honour by the Sikh priests at the historic gurdwara, the second holiest of Sikh shrines after Amritsar's Golden Temple.
The 10th Sikh master, Guru Gobind Singh, founded the Khalsa Panth (religion of the pure) at Takht Keshgarh Sahib, 85 km from Chandigarh, in present day Ropar district of Punjab on April 13, 1699.
Modi urged people to follow the ideals of sacrifice and valour as shown by Guru Gobind Singh.
The Prime Minister later participated in a public function to mark the celebration of the 350th birth anniversary of Guru Gobind Singh.