New Delhi– With Donald Trump taking over the reins of the US, industry stakeholders in India and the government feel that the fears of protectionism and curbs on H1B visas will remain, but that the US will continue its financial and technological collaboration with India.
"We believe that US will continue to support global growth with financial and technological collaborations and investments," Finance Secretary Ashok Lavasa told IANS.
"We hope to build strong relationship between two dynamic democracies for the mutual benefit of the two biggest economies for the well being and prosperity of its people," Lavasa added.
Nevertheless, industry body Associated Chambers of Commerce and Industry of India (Assocham) pointed out that the focus of the new US regime would be "inwards".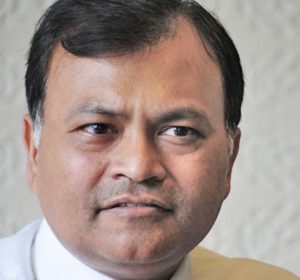 "Not much of globalisation is expected. They will have the preference and support to their own people which is natural. Indian industries have to reinvent themselves. Indian industries have to take the opportunity in terms of goods and services, investing in the US," Sunil Kanoria, President, Assocham and Vice Chairman, Srei Infrastructure Finance Limited told IANS.
"Apprehensions over possible negative impact on India's IT industry is nothing but exaggeration. Indian IT professionals are known the world over for their expertise in providing affordable IT products and solutions and the same has been acknowledged globally," D.S. Rawat, Secretary General of Assocham, told IANS.
However, industry chamber Federation of Indian Chambers of Commerce and Industry (Ficci) said Indian industry is very optimistic about the incoming administration under President Trump and the future of India-US relations under the new US administration.
"The optimism about President Trump stems from the fact that he promises major tax cuts and reforms, which may instil the US back on a 3-4 per cent growth path, reviving not only the US economy but boosting the global economy," the chamber added.
Another leading industry body Confederation of Indian Industry (CII) hoped that "enormous mutual complementarities" between the two countries economies are fully leveraged.
"Business has always been at the forefront of this bilateral relationship and has helped strengthen the strategic imperative," Chandrajit Banerjee, Director General, CII was quoted as saying in a statement.
"As President Trump begins to implement his America First vision, we hope that the enormous mutual complementarities between our two economies are fully leveraged."
"Indian companies are very much a part of the fabric of America and they stand ready to work with President Trump going forward," Banerjee added.
State Bank of India chief economist Soumya Kanti Ghosh felt that the US will go for some sort of fiscal expansion – through increased infrastructure spending or tax cuts – which will lead to some capital outflow from India.
"If the US goes for fiscal expansion then countries like India will be at a disadvantage because there will be capital outflow from India," Ghosh told IANS.
"Protectionist trend is another thing that India is fearful about. It could harm the developing economies more than the developed economies. It could be a drag on the developing economies. Lower growth in India-US trade could be problematic for India," he added.
Ghosh, however, said the true impact of Trump becoming the 45th President of the US needs to be assessed after the initial 100 days as his policies unfold because the impact on India could be both positive and negative.
The worst fear is the effect on Indian IT industry in terms of curbs on H1B visas as promised by Trump. The stakeholders, however, felt that the issue has always been there and the apprehension could turn out to be an exaggeration.
"H1B visa is a bone of contention. The issue is there for a long time. It is just getting more attention now because the US President has specifically mentioned it. But we should not give too much attention to it," Ghosh said.
R. Chandrashekhar, President, Nasscom, said the Indian IT industry looks forward to working with the Trump administration and the new Congress on issues of great importance.
"Our members provide critical services to thousands of companies, government agencies, non-profits and others across America. Indian IT companies work with 75 per cent of the Fortune 500 firms and help meet the needs of US businesses for skilled IT solutions to innovate, open new markets and expand operations, and thereby create thousands of jobs for Americans," Chandrashekhar told IANS.
Indian IT firms have also significantly invested across the US. A survey found 84 of 100 Indian companies plan to invest in the US over the next five years, building on a presence in all the 50 states already.
"Contrary to some mis-perceptions and political rhetoric, the Indian IT sector has long contributed to the US economy in more ways than one. Besides making the US firms more efficient and competitive, the Indian IT industry has helped them develop new technologies and new products over the years, benefiting their customers and the American job growth," B.V.R. Mohan Reddy, former Chairman, Nasscom told IANS.
With the rhetoric of Trump fading into the past, Reddy said that the US administration would take a balanced approach to high-skilled visas and the contribution of India's IT sector to its economy.
Nidhi Goyal, Managing Director-Tax and Regulatory Affairs, Protiviti, told IANS: "Indians working abroad on H1B visa may not get extension to continue working in the US as its own citizens will be given preference over non-US citizens."
Experts feel the equity markets will react strongly.
"President Trump's remark 'Buy American, Hire American' is extremely disturbing. Protectionist nationalism is bad for global economy, global trade and markets. Stock markets will view this negatively," V.K. Vijayakumar, Chief Investment Strategist, Geojit BNP Paribas, told IANS. (IANS)