CAMBRIDGE, MA– Visterra Inc., a Cambridge, MA-based clinical-stage biopharmaceutical company headed by CEO Brian Pereira, is cancelling its previously-announced plan for a $50 million Initial Public Offering, or IPO, citing bad market conditions, the Boston Business Journal reported.
"Visterra, a Cambridge biotech firm with an influenza treatment in a mid-stage trial, has withdrawn its plan for a $50 million initial public offering, according to a federal filing," Boston Business Journal said.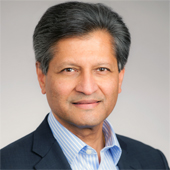 The BBJ report said that Visterra first disclosed its plan to raise between $46 million to $54 million on January 17, 2017. According to IPO fund manager Renaissance Capital, the company had been slated to go public the week of Jan. 23, listing on the NASDAQ under the symbol "VIST".
"In a letter to the U.S. Securities and Exchange Commission on Friday, Visterra president and CEO Brian Pereira said that the company had changed course "due to market conditions unfavorable for the company to conduct its initial public offering, and the company's determination that the registration of its securities is not in the best interests of the company at this time," according to Boston Business Journal.
The local business newspaper quoted Visterra Chief Operating Officer and Chief Financial Officer David Arkowitz as saying in a separate statement that the company would "continue to consider and evaluate financing alternatives going forward, including a possible IPO at a future time."
In January of 2016, Visterra said that it was planning to raise up to $69 million in an IPO, but that offering also failed to materialize, according to Boston Business Journal.
Visterra would have been the second Massachusetts-based biotech to go public in 2017 after Cambridge cancer drug developer Jounce Therapeutics (NASDAQ: JNCE), which raised $102 million on Jan. 27. Nine Massachusetts biotech firms went public in 2016 — two fewer IPOs than 2015 and eight fewer than 2014 — amid a broader decline in industry stocks, according to Boston Business Journal.