New Delhi–India on Thursday handed over a request for the extradition of liquor baron Vijay Mallya to the British High Commission, seeking his presence to face trial in connection with a Rs 9,000 crore loan default case.
"We have today handed over the request for extradition of Vijay Mallya as received from the CBI to the UK High Commission in New Delhi. We have requested the UK side to extradite him to face trial in India," Vikas Swarup, Ministry of External Affairs spokesperson said at a briefing here.
India's request comes nearly three months after British Prime Minister Theresa May's India visit during which Prime Minister Narendra Modi had handed over a list of 57 fugitives, including Christian Michel, Vijay Mallya and Lalit Modi, against whom extradition requests are pending.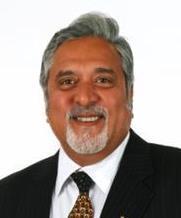 Mallya fled to Britain in March 2016 after being pursued in courts by a consortium of banks seeking to recover about Rs 9,000 crore owed by him and his now defunct Kingfisher Airlines.
A Central Bureau of Investigation (CBI) official said the agency's Mumbai branch had managed to issue a court order regarding Mallya's extradition last week and it was later handed over to the External Affairs Ministry through legal channels.
The CBI and the Enforcement Directorate (ED) are the two agencies probing Mallya's case on different aspects.
The CBI had in January filed its chargesheet against Mallya in the Rs 9,000 crore loan default case under charges of cheating and criminal conspiracy. He was later declared absconder.
Despite multiple injunctions, Mallya has failed to appear before the ED investigators who are probing the case under the Prevention of Money Laundering Act (PMLA).
Asserting that India has a "legitimate" case against Mallya, Swarup said if an extradition request is honoured, it shows the UK's "sensitivity towards our concerns".
"We have an extradition treaty with Britain and a legitimate case against Mallya. Now, it's up to the British authorities to take further action," Swarup added.
Under the laws of extradition, a host country is expected to ship back a man wanted for crime in his own country.
Mallya, who has called his stay in the UK since April 2016 a "forced exile", has denied the charges against him. (IANS)