New Delhi–The Supreme Court on Thursday ruled that real estate baron Gopal Ansal will undergo one year in jail for the Uphaar fire tragedy which killed 59 people in 1997.
Co-accused Sushil Ansal was, however, let off with the sentence he has already served because of his old age and ailments.
The Ansals, who co-owned the Uphaar cinema in south Delhi, were held guilty of "criminal negligence" but had earlier escaped jail terms beyond a few months.
In its earlier order, the apex court had noted that Sushil Ansal was "fairly aged" and his younger brother deserved parity with him. Sushil Ansal is 77 years old while Gopal Ansal is 69.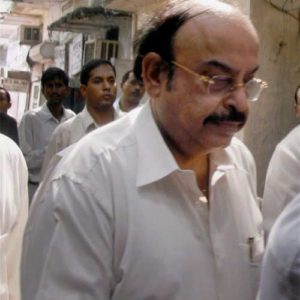 On June 13, 1997, when the Hindi movie "Border" was being screened, a huge fire broke out in the cinema. Trapped inside, 59 people died of asphyxia while over 100 were injured in a stampede.
On Thursday, almost 20 years after the tragedy, Justice Ranjan Gogoi and Justice Kurian Joseph by a 2:1 majority verdict partially modified an earlier order that said the Ansals would be let off by paying Rs 30 crore each, with the jail sentence already served.
Justice Adarsh Kumar Goel, however, reiterated the earlier judgment that upheld the one year sentence to each.
The court said there could be no parity as Gopal Ansal did not suffer from any ailments and must serve the one year in prison.
The court pronounced the verdict on pleas seeking a review of its 2015 order. The victims' families had expressed disappointment over the verdict saying the sentence was inadequate.
Gopal Ansal has already undergone four months and 29 days of the sentence. He will serve the remaining sentence of over seven months, his counsel Salman Khurshid said.
Khurshid also expressed sorrow, remorse and regret over the tragedy on behalf of the Ansal brothers. (IANS)