New Delhi– The government on Thursday awarded contracts to five companies to operate flight services on 128 routes under the Regional Connectivity Scheme (RSC) that aims to connect 70 airports.
During an event here, Civil Aviation Minister P. Ashok Gajapati Raju and Jayant Sinha, Minister of State for Civil Aviation, issued Letters of Award to five airline companies for their 27 proposals in the first phase of the scheme.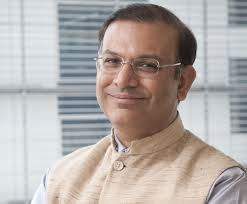 The airline companies will operate 19 to 78-seater aircraft on the allotted routes and 50 per cent of the seats on every flight will have a fare cap of Rs 2,500 per seat per hour.
The scheme is known as UDAN (Ude Desh ka Aam Naagrik), which is a key component of the National Civil Aviation Policy.
A total of 27 served airports, 12 underserved airports and 31 un-served airports would be connected in the first phase of the scheme.
The airline companies are Airline Allied Services Limited, Spicejet Limited, Turbo Megha Airways Private Limited, Air Deccan and Air Odisha Private Limited.
While the first flight under the scheme is going to take-off in April, all scheduled flights in the first phase would be operational by September.