Kolkata–Amid concerns over the US H-1B visa reforms, an official of IT industry association Nasscom on Tuesday said though there may be some challenges due to changes in the industry dynamics, there is nothing to be alarmed about.
"There is no concern. As much as we need them, they (the US) need us. That is what the Nasscom stand is all about. They do not have the manpower to replace us. There may be some challenges because of the changes in the industry's dynamics, but we do not see anything to be alarmed about," Kamal Agarwala, Chairman, Nasscom's Eastern Regional Council, said.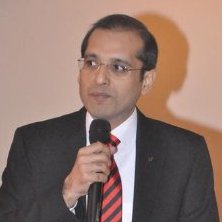 Agarwala announced "Thrive 30" initiative where 30 best start-up businesses from the eastern region will be shortlisted and showcased to the investor community.
"We nurture them for two months. We tag them with a mentor who will help them to fine-tune their business model, their pitching and then we showcase them to the investors' community," he said.
The start-ups selected will be tech-based and the focus is on "serious entrepreneurs."
"We will be more interested in start-ups which have customers also and some revenue," he said.
"Thrive 30" platform aims at recognising and rewarding top five start-ups among the identified top 30 such that they get exposure and support to grow to their fullest potential. The finals will be held at Nasscom Product Conclave, Kolkata 2017 edition.