New Delhi – The U.S.-India Business Council (USIBC) in partnership with the Ministry of External Affairs, and Invest India convened policymakers, global experts, industry leaders, and relevant stakeholders this week in New Delhi for a conference entitled, "The 2nd Annual Conference on Innovation Driven Expansion of Healthcare Access in India".
"India has proven to be a leader in the global life sciences space," said Dr. Mukesh Aghi, President of USIBC. "If the barriers to increasing R&D and innovation are removed, India has the potential to rank up even higher in the areas of IPR, disease prevention, and drug and medical device manufacturing."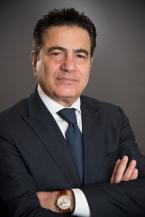 Experts such as Frank Lichtenberg from Columbia University and Professor Ramanan Laxminarayan from Princeton University presented their findings at this event, which aimed to provide a substantive framework for a candid and constructive interaction between policy makers, industry leaders, global experts and other stakeholders.
"Access begins with the awareness of need, ability to obtain medical advice, a prescription and finally medicines required for treatment. Therefore, innovation to enhance access is not just about innovative products or pricing but also innovative ways to strengthen each step of this access chain. This also includes innovative approach to making policies that can improve access. On pricing of medicines, I believe that it is time for us to evolve from the rudimentary 'one price for all' concepts of price controls to more sophisticated differential pricing and targeted benefits model,"  said  S. Sridhar, Country Manager, Pfizer India.
Other prominent speakers such as Amitabh Kant, CEO, Niti Aayog, C.K. Mishra, Secretary of Health, and Rajiv Aggarwal, Joint Secretary, DIPP spoke about the importance of India's potential and status as a major healthcare power.
India is a global leader in the life sciences sector, and opportunity abounds for India to move up the value chain and become the global destination for research, drug, and medical device development. The conference examined various facets of the India's healthcare system. This includes areas ranging from intellectual property, to using Public Private Partnerships to reduce cost and expand access, challenges with immunization and promoting innovation in healthcare.