Bengaluru– Indian IT companies, which conquered the world with their software skills, don't steal jobs anywhere in the world but create them, asserted Union IT Minister Ravi Shankar Prasad on Saturday.
"Indian IT companies do not steal jobs but create jobs, be it in the US or any other country. We are proud of their contribution in America and the world over," he said at an interactive meet with leaders of the IT and Electronics System Design Manufacturing industries here.
On the recent executive order US President Donald Trump signed to reform the H-1B visas, Prasad said the concerns of the Indian IT firms have been conveyed to the US administration.
"Our Finance Minister Arun Jaitley, who is currently in Washington, has conveyed your (IT firms) concerns on the H-1B visa reform move to US Commerce Secretary Wilbur Ross and the key role of Indian professionals in the US economy," he said.
Noting that Indian IT firms had paid $22 billion in taxes and generated about 4 lakh jobs in the US over the last five years, the Minister said the Indian software firms had also created value and competitive edge for two-thirds of Fortune 500 firms the world over, including the US.
"The Indian IT eco-system is based upon reciprocity. India's human resources contribute to the US economy and many American firms benefit in Bengaluru and other parts of the country where they have set up development centres to use our unique talent in creating products for their global markets," he pointed out.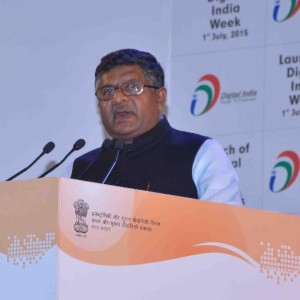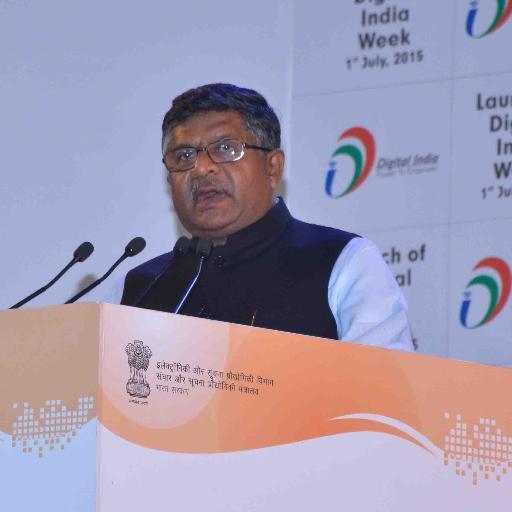 Acknowledging that the $150 billion Indian IT industry was under stress due to what is happening in the US and global headwinds, Prasad asked the IT honchos to suggest measures to de-stress them.
"What is your suggestion to me as IT Minister to de-stress your industry. We held your hands when you conquered the world with tax incentives and other benefits," he asked the gathering.
He also told them to after having "conquered the world with your software expertise", it was time they looked inside India to "explore the vast market of 'Digital India' opened by our government to improve the quality of services and life of people".
In a tweet later, Prasad said opportunities in emerging areas of Artificial Intelligence and Big Data presented a huge market for Indian IT firms. (IANS)