Bengaluru– Indian IT industry's apex organisation has said that the two top companies — TCS and Infosys — got only 8.8 per cent of the H-1B visas for placement of workers in the United States.
"Of the six Indian IT companies, software majors TCS (Tata Consultancy Services) and Infosys received 7,504 H-1B visas in FY 2015, which is 8.8 per cent of the total H-1B visas," said the National Association of Software Services and Companies (Nasscom) in a statement here.
The apex body's clarification was in response to a US official last week accusing top Indian IT firms TCS and Infosys of unfairly cornering majority of the H-IB visas, by applying more in the lottery system.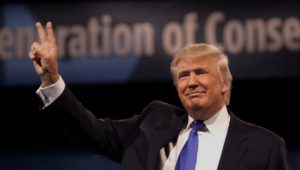 Only six Indian IT firms were among the top 20 recipients of the H-1B visas in fiscal 2015 for their professionals to work in the US, said Nasscom.
US President Donald Trump signed an executive order last week to reform the H-1B visas norms by replacing the lottery system with a merit-based immigration policy.
"Every reputable data source in the US has documented a growing shortfall between the supply and demand for computer science majors in the US workforce, especially in cutting-edge fields such as cloud, big data, and mobile computing," asserted Nasscom.
The US Department of Labor estimates that there will be 2.4 million unfilled STEM (Science, Technology, Engineering, Mathematics) jobs by 2018, with 50 per cent of the vacancies in IT-related positions.
"Indian IT firms account for less than 20 per cent of the H-1B visas; although Indian nationals get 71 per cent of them, testifying their high skill levels, especially in the very coveted STEM skills category," stressed Nasscom.
Noting that the annual number of Indian IT specialists working on temporary visas for Indian IT service firms was 0.009 per cent of the 158-million-member US workforce, a Nasscom survey also found that the average wage for visa holders is $82,000 besides a fixed cost of $15,000 incurred on each visa, including its fee and related expenses.
"The average wage for visa holders is over 35 per cent higher than the minimum prescribed exempt wage of $60,000," pointed out the Nasscom statement.
All companies, including the US, Indian and others, hire locally and bridge the skills gap by bringing in highly skilled professionals to temporarily work in the US on H-1B and other visas.
"Indian IT firms follow the global delivery model with US and global counterparts working with 75 per cent of the Fortune 500 companies, to enable them become more competitive globally and creating jobs locally in the US," reiterated the statement.
The Indian IT Industry is a "net creator" of jobs in the US and supports half a million jobs directly and indirectly.
Refuting the American accusation, Infosys said it was committed to helping its US clients leverage technology to transform their businesses, empower their employees in new ways and become more competitive.
"To do this, we invest in the local communities in which we operate, including hiring local American top talent, bringing education and training to our clients to shrink the skills gap and work with policymakers to foster innovation within states and across the country," said Infosys in a statement to IANS here.
Responding to reporters' queries on the issue on Monday in New Delhi, Commerce Minister Nirmala Sitharaman said India is taking up its concerns with the US on the H-1B visa issue and not about individual companies.
"No one is questioning America's sovereign right to issue visas… we're only talking about their commitments made in their understanding with us on issuing visas to Indian professionals. There is no talk of individual companies," she said. (IANS)