New Delhi–The Indian Finance Ministry's former Chief Economic Advisor Kaushik Basu has taken over as President of the International Economic Association (IEA), according to a statement from Cornell University.
"Kaushik Basu, C. Marks Professor of International Studies and Professor of Economics in the College of Arts and Sciences, elected President of the International Economic Association (IEA), began his three-year term on Friday, June 23," a Cornell statement said on Tuesday.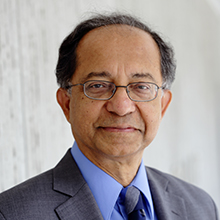 "Basu's leadership kicked off with the closing of IEAs 18th World Congress in Mexico, at which Basu spoke, along with Cornell's Ravi Kanbur" and other distinguished speakers, it added.
The IEA is a leading organisation for professional economists and it seeks to shape global economic policy and research. Among its past presidents are Nobel laureates Kenneth Arrow, Robert Solow, Amartya Sen and Joseph Stiglitz.
Basu has also served as Senior Vice-President and chief economist at the World Bank from 2012 to 2016 and as the Chief Economic Adviser to the Government of India from 2009 to 2012.
At Cornell, he has served as Chairman of the Department of Economics and as Director of the Center for Analytic Economics at Cornell, the statement said.