NEW DELHI– European luxury lingerie brand Hunkemoller has opened its flagship store in the capital.
The 790 sq. ft. Hunkemoller store, that opened its doors for customers on Wednesday, is located in the DLF Promenade mall.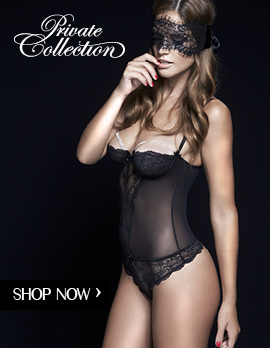 "The brand has a strong market base in Europe and we are sure our customers will be charmed by their exciting merchandise. Further DLF Promenade always ensures that patrons get the next best moment in fashion…Adding Hunkemoller to our already exciting brand portfolio is a step in this direction," Dinaz Madhukar, senior vice president and mall head, DLF Promenade and Emporio, told IANS.
The lingerie store provides a mix of cotton, satin and lace lingerie; nightwear, hosiery, garters, swimwear and accessories like eye masks, make-up pouches, night time fluffy socks and bedroom slippers.
The collection, planned by its in-house team offers a wide array of playful feminine designs, cuts and colours such as red, neon pink, black and navy blue.
Originally founded in Amsterdam, the Netherlands, in 1886, the luxury lingerie brand has its existence in as many as 18 countries and islands including Bahrain, Egypt, Morocco, Aruba, Curacao, Oman, Saudi Arabia, United Arab Emirates (UAE), Netherlands, Germany, Denmark, Belgium, Austria and France.
The store in New Delhi has five girls, trained to help potential customers with perfect-fit inner wears.
Their fittings are based on three features such as fullness, spacing and measurements. Then the staff matches the details with one of the four main bra shapes that are balcony for lift and comfort; demi, which subtly enhances the cleavage, full cup gives full coverage and maximum support; and plunge, which gives cleavage with a lift.
"A professional from the brand, who has seven years of rich experience flew down from Amsterdam, so that she could give first hand training to help the clients to find their correct bra fittings," the store manager said.
"I was also sent to Amsterdam to get trained for the same. We, at Hunkemoller, are serious about our job and we want to provide international standards to our customers here," the store manager added.
Hunkemoller has entered the Indian market through a franchise agreement with Reliance Brand Limited.