Montpelier, Vt. – When the calendar hits May in Vermont, a host of events and outdoor activities await visitors and residents in the state. From the performing arts, to walking tours, to exciting sporting events, here's a sample of things to check out this month: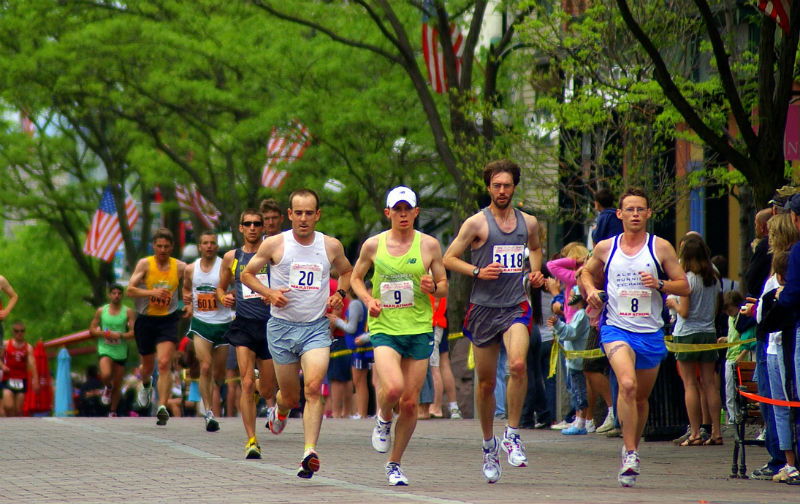 CATS The Musical
May 1-8, The Green, Woodstock
A Pentangle Arts production in collaboration with ArtisTree based on the universally popular poetry of T.S. Eliot, CATS tells the story, in song and dance, of the annual gathering of Jellicle cats at which time one special cat is selected to ascend to the Heaviside layer.
Vermont Inn-To-Inn Walking Tour 
Throughout May, Chester
An Inn-to-Inn walking tour is one of the most independent and relaxing ways to observe Vermont's natural beauty at close range. Explore historic sites, swimming holes, antique shops, book stores, covered bridges, farms, lakes and mountain streams along the way.
The Curious Cousins of Vermont Outsider Artist Gayleen Aiken 
May 3-21, Henry Sheldon Museum of Vermont History, Middlebury
Gayleen Aiken (1934–2005) is recognized as an idiosyncratic 20th century folk and outsider artist. As a child in Barre, Vermont, Gayleen created a family of fictional cousins, with the last name of Raimbilli. Gayleen told stories and envisioned hobbies for each one. The cousins are illustrated in oil and mixed media paintings and drawings, many with descriptive writings penned on the bottom or in a corner of the canvas.
ARTstravaganza 
May 6-8, Arts Council of Windham County, Brattleboro
Where creativity grows. Come find out why! Featuring over 30 exhibitions in Brattleboro.
VNA Vermont Respite House 5K Fun Run & Jiggety Jog 
May 7, Allen Brook Elementary School, Williston
Participants of all ages and fitness levels will walk, run, bike, push strollers and pull wagons to raise pledges for the VNA Vermont Respite House.
Shen Yun 
May 7, Flynn Center for the Performing Arts, Burlington
There was a time when the world was full of magic and splendor, as if all on Earth existed in harmony with Heaven. You could see it in the arts, feel it in the air, and hear it in the beat of a drum. This was a land of heroes and sages, dragons and phoenixes, emperors and immortals. Known today as China, this place was once called "the Middle Kingdom" and "the Land of the Divine." What if you could journey back and visit this lost world…? Now you can.
The Vermont Corporate Cup Challenge and State Agency Race 
May 12, State House Lawn, Montpelier
The Vermont Corporate Cup Challenge and State Agency Race is a 5 kilometer team running/
walking event open to businesses, government and non-profit organizations in Vermont. The proceeds from this event benefit the many programs and events of the Vermont Governor's Council on Physical Fitness and Sports.
Lyle Brewer Concert 
May 14, ArtisTree Community Arts Center, South Pomfret
Steeped in jazz, blues, pop, and rock…we welcome back Lyle to the stage at ArtisTree! Lyle Brewer. Brewer has been a staple of the Boston music scene for the last ten years.
Ben Williams Quartet 
May 14, Vermont Jazz Center, Brattleboro
The Ben Williams Quartet displays world-class bass playing, and an original approach to arranging and youthful vitality.
Pentangle Arts: The Malek Jandali Trio 
May 21, North Universalist Chapel, Woodstock
World-renowned composer and pianist, Malek Jandali, recognized as a leading figure in today's piano world will be presenting for the first time at Pentangle with Abdulrahim Alsiadi and one of our very own local cellists.
Celebration of Peonies 
May 21, Hildene, The Lincoln Family Home, Manchester
Traditionally the last two weeks of May and the first two weeks of June when the Formal Garden signals the beginning of the season with thousands of peony blooms; many of them from the original 1907 plants.
Randolph Center Tractor Pulls and Farmers Swap Meet 
May 28, Smith's Farm, Randolph Center
This well-loved event has been a small community staple for many years. The event is free and open to the public.
Vermont Open Studio Weekend 
May 28-29, Vermont Route 100, Stockbridge
You will find a list of 194 participants this year. The Vermont Crafts Council produces the Vermont Studio Guide, which contains maps, directions and contact information about participants, and posts the same material on its website.
Killington Stage Race 
May 28-30, Killington Area Green Mountains
The Killington Stage Race is a series of three races structured to cover a variety of terrain and distances, and set against the cool, lush landscape of Vermont's Green Mountains. Nearly 500 cyclists venture to the heart of the Green Mountains to Race the Legend each year.
People's United Bank Vermont City Marathon & Relay 
May 29, Battery Park, Burlington
The course winds through the city streets of Burlington, and includes spectacular views of the surrounding mountains and lake. Run as little as three miles or as many as 26.2. Run for a cause, with a friend or for yourself.