New Delhi– A consortium of 13 banks led by the State Bank of India on Monday told the Supreme Court that from the non-disclosure of assets by beleaguered liquor baron Vijay Mallya, it was not possible to assess his capacity to pay their outstanding dues to the tune of more than Rs.9,000 crores advanced to his now-grounded Kingfisher airlines.
Their stand came in their response to an earlier affidavit filed by Mallya.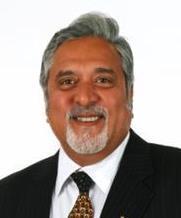 The apex court by ita April 7 order had asked Mallya to disclose all his assets — movable and immovable and tangible and intangible — and other shareholdings and beneficial interests in India and abroad by April 21.
The banks have taken exception to Mallya refusing to disclose his overseas assets saying that it amounted to holding back important information, and that iven the background, Mallya could not claim any privilege.
The banks said Mallya and his family were bound to disclose their overseas assets, referring to his April 9, 2009 statement in which he had disclosed his overseas assets were then to the tune of Rs.796 crore.
Saying that Mallya was using the suspension of his passport as an alibi to avoid appearing befor the apex court as directed earlier, the banks have said that the personal guarantee given by him to the banks was an important basis for recovering banks dues from him by proceedings against his assets both within the country and abroad.
The matter will be heard further on Tuesday.
An bench of Justice Kurien Joseph and Justice Rohinton Fali Nariman had on April 7 asked Mallya to disclose all the assets held by his wife and children and also indicate the date when he could appear before it in person.
The court had asked Mallya to disclose his as well as his family's assets after consortium of banks had on April 7 told the court that they have rejected Mallya's offer to pay Rs.4,000 crore by September to settle his outstanding dues.