By Sumit Chaturvedi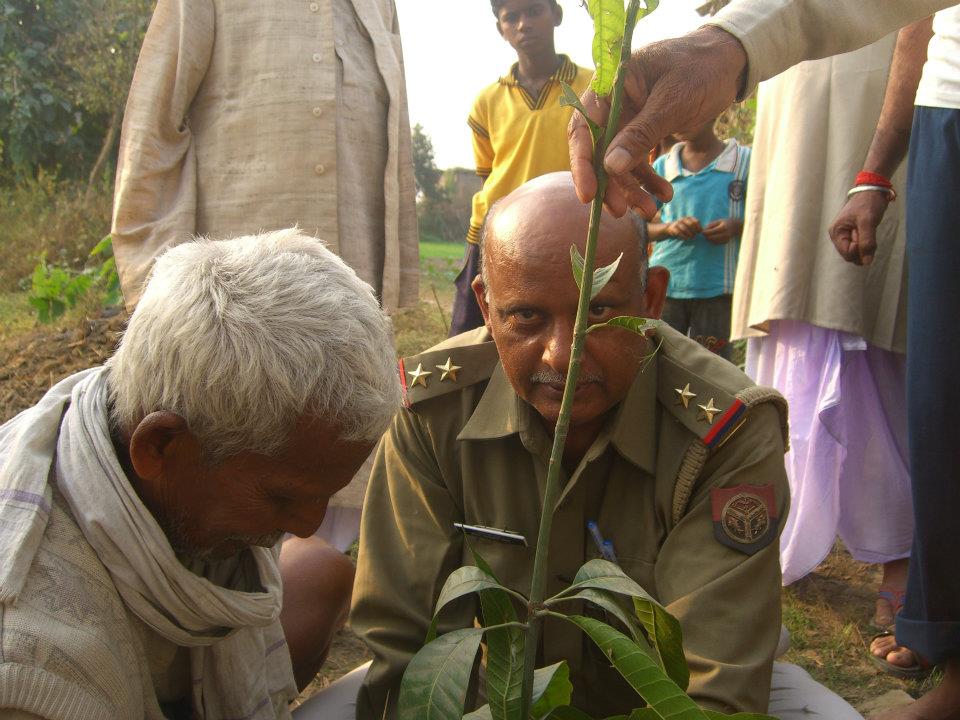 Why it is difficult to reverse more than half-a-century of land-reform failures?
Five facts, gleaned from the 2011-12 agricultural census and 2011 socio-economic caste census and this correspondent's data, summarise the failure of India's land reforms:
* No more than 4.9 percent of farmers control 32 percent of India's farmland
* A "large" farmer in India has 45 times more land than the "marginal" farmer
* Four million people, or 56.4 percent of rural households, own no land
* Only 12.9 percent of land marked – the size of Gujarat – for takeover from landlords was taken over by December 2015
* Five million acres – half the size of Haryana – was given to 5.78 million poor farmers by December 2015
What has largely failed nationwide – with the exception of West Bengal – over 54 years since a land-redistribution law was passed is not likely to improve, according to data this correspondent received to a right-to-information (RTI) application filed with the Department of Land Resources of the Indian government's Ministry of Rural Development.
The average land given to the rural landless is small and falling, from 0.95 acres in 2002 to 0.88 acres in 2015 – a 7.4 percent drop over 13 years – and a slowdown is evident in the process of taking land away from rich landlords, the RTI data revealed.
As of December 2015, land declared "surplus" (meaning, it could be taken away from landlords) across India stood at 6.7 million acres; the government took over 6.1 million acres; and distributed 5.1 million acres to 5.78 million people.
Similarly, the land declared surplus has fallen over the years. Between 1973 and 2002, an average of 150,000 acres was declared surplus, and an average of 140,000 acres was distributed every year. In contrast, between 2002 and 2015, the land declared surplus every year was 4,000 acres, while land in government possession and distributed declined by 29,000 acres and 24,000 acres per year, respectively
This means that there is less land declared surplus every year over the past 13 years and what was once a growing trend of government possession and distribution has reversed.
The slowdown and fluctuations in land-distribution data over the years are usually because of disputes over how much is to be taken away; courts restored some land to original owners; and some land was unfit for cultivation, according to a 2009 report from the Centre for Rural Studies, Lal Bahadur Shastri National Academy of Administration (LBSNAA), Mussoorie.
The surplus land under litigation increased by 23.4 percent, from 920,000 acres to 1.14 million acres between 2007 and 2009. Some states, such as Kerala, Andhra Pradesh, Tamil Nadu, Karnataka, Gujarat and Maharashtra, created land tribunals to quickly settle such cases.
Irrespective of the fluctuations, the land declared surplus, up to 2015, is 12.9 percent of the 51.9 million acres that should be taken away from landlords, the LBSNAA estimated as cited in the report of the Committee on State Agrarian Relations and Unfinished Task of Land Reforms from 2009. The land in government possession and land distributed is 11.7 percent and 9.8 percent, respectively of the 51.9 million acres that should be declared surplus.
Why land is important to further economic progress
As many as 570 million Indians, or 47.1 percent (including 6.7 percent in urban areas), still depend on agriculture, which contributes 15 percent to the GDP, according to a 2011-12 National Sample Survey Office 2011-12 report and 2011 census data.
South Korea and Taiwan – and Japan before them – implemented sweeping land reforms before transforming agriculture and moving their people to manufacturing, Jayati Ghosh, a professor at the Centre for Economic Studies and Planning, Jawaharlal Nehru University, wrote in a 1997 column for the Economic and Political Weekly. As agriculture's importance diminished, agricultural productivity kept rising.
But as India tries to ramp up manufacturing-through programmes such as Make in India – the failure of land reforms may worsen rural poverty.
India has 101 million landless, equivalent to populations of Germany and Sri Lanka
West Bengal – land-reforms champion – gives rural landless area larger than Goa
The RTI response received by this correspondent revealed that West Bengal has outperformed other states.
It has declared the most land "surplus" (1.41 million acres, or nearly one-and-a-half times the area of Goa), and accounts for 21 percent of such land so declared nationwide.
West Bengal has taken possession of 1.32 million acres, 93.6 percent of land declared surplus statewide, and distributed 1.05 million acres, 79.8 percent of the land in the state's possession.
West Bengal also accounts for more than half (54.2 percent) of India's land-reform beneficiaries. As many as 3.14 million of the rural landless got free land over 60 years.
The Draft National Land Reforms Policy has credited West Bengal, Kerala and Jammu and Kashmir for having performed best in surplus land distribution.
Jammu and Kashmir is the worst performer, according to data from the RTI reply, which is also riddled with inaccuracies.
The draft National Land Reforms Policy, prepared in 2013, suggests policy correctives:
* Stopping land-holding exemptions to religious, educational, charitable, research and industrial organisations beyond 15 acres
* Allowing smaller land-holdings in states where the existing limit is more than five to 10 acres for irrigated land and 10 to 15 acres for non-irrigated land
* A "single-window" to redistribute surplus land within a specified time
* A crackdown on benami – in someone else's name – land
* A database of land inventories available for public scrutiny
(In arrangement with IndiaSpend.org, a data-driven, non-profit, public interest journalism platform. Sumit Chaturvedi is an independent journalist and a blogger at opiniontandoor.in. The views expressed are those of IndiaSpend.) (IANS)