By Nishant Arora

New Delhi– Stagnating user-growth and nosediving revenues have sparked a spate of obituaries for the 10-year-old micro-blogging site Twitter. Yet, all is not lost, say social media analysts who believe India holds the key to the San Francisco-based company's future.
Of its 310-million global base, Twitter currently has nearly 23 million users in India. You can now tweet in six Indian languages — Hindi, Bengali, Gujarati, Kannada, Marathi and Tamil. The company has rolled out hashtags not just in Hindi but also in Marathi, Sanskrit, Bengali, Assamese, Punjabi, Gujarati, Oriya, Tamil, Telugu, Malayalam and Kannada — not to speak of Nepali.
The company "looks forward to the day when Twitter trends are dominated by Indian languages", says its website. If this is what the bosses are aiming for, the turnaround can perhaps be scripted by capturing India's huge consumer base and transforming Twitter from being just about breaking news into a full-fledged social media platform, say the analysts.
"Twitter is planning to set up separate servers for India to support and enhance traffic in regional languages like Hindi. They are very hopeful on India. I feel that Twitter is slowly but strongly growing and they will have a bigger user-base in the next one-two years if they keep India right on the top," says Anoop Mishra, a Lucknow-based digital marketing and social media strategist.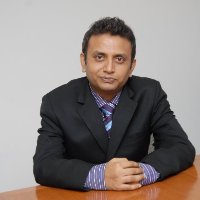 According to Vishal Tripathi, research director at global market consultancy firm Gartner, Twitter needs to focus and strengthen its active user base in India.
"The majority of its user base is still obscure. I recently read that over 40 percent Twittrati never tweet and just follow celebrities. I think they have to go full interactive, let ad revenue come from profit-sharing and advertisements on its platform and create a strong consumer/customer-service base," Tripathi told IANS.
"This way, Twitter will become more than just a breaking news platform," he added.
The road ahead is not easy for Twitter in India. It has to grow simultaneously in three directions: increase user base, enable better advertising avenues and provide content diversity.
Social networking giant Facebook has added 13 million users in India in the last six months to take its average user base to nearly 125 million. Monthly active users of the photo-sharing platform Instagram have more than doubled in a year in the country, according to reports.
"Twitter's waning positioning could be attributed to Facebook's real-time approach of innovating itself at every point of time. While Facebook grabbed the video buzz at the right moment, Twitter missed the bus. In fact, by the time GIF or Twitter Moments got started, it was too late," notes Krishna Mukherjee, analyst with Telecoms Practice at CyberMedia Research(CMR), a market research and consulting firm.
Mishra, however, is hopeful that Twitter will bounce back.
"The best thing about Twitter is that it lets the topic go trending across media platforms. What worries me here is that Twitter must find a way to fix millions of fake or 'bot' profiles which is affecting its revenues to a major extent," he explains.
India is now big on Twitter's radar but it needs to take the city-specific or region-specific advertising route. "As of now, Twitter does not have this facility as it can give ads only country-wise or followers' wise. It has to go deeper and help advertisers to reach target audiences in specific regions or geographies," Mishra emphasises.
According to him, Twitter will gather strength in the time to come. Corporates on the platform will drive revenues in the future and with customised, targeted marketing, Twitter will grow further.
Brevity is the key and experts support Twitter CEO Jack Dorsey's decision to not go for longer tweets and stick to the original 140-character limit.
"Just like Facebook has this option of sharing content on a Twitter feed, Twitter should also replicate the same. Moving ahead, Twitter should devise mechanisms to develop itself as a content-creation platform, by including Twitter essays. Besides, it should also rejuvenate its video and audio features to stay afloat," suggests Mukherjee.
Twitter's unique selling point (USP) is to connect people around trending topics. What it needs is to quickly figure out how to monetise this uniqueness so as to stay in the race, especially in the light of changing consumer needs.
And India is where Twitter must plan its road to recovery. (IANS)