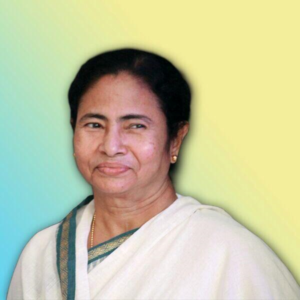 New Delhi–Welcoming the assembly election results, industry chambers said here on Thursday said the results in Tamil Nadu, West Bengal, Assam and Kerala will help the Narendra Modi government to speed up economic reforms.
"Prime Minister Modi who will now be able to speed up economic reforms with the help of non-Congress friendly parties like AIADMK and even Trinamool Congress," the Associated Chambers of Commerce and Industry of India (Assocham) President Sunil Kanoria said in a statement.
"The NDA government will certainly find it easier to deal with Trinamool Congress and AIADMK in the Rajya Sabha for passage of crucial bills, mainly the long-pending and the most important, GST (Goods and Services Tax)," Kanoria added.
The decisive leadership of the two women chief ministers have played a key role in the victories of their parties, he said.
The Federation of Indian Chambers of Commerce and Industry (Ficci) said the strong voter turnout and clear majority in each of these states points towards a highly positive trend.
"We hope that this mandate will help further the development agenda in these states, with good governance and policy reforms taking centrestage. This will restore investor confidence and help attract greater investments and create more employment opportunities," Ficci president Harshavardhan Neotia said in a statement.
The Confederation of Indian Industry (CII) said that the election victory of TMC sets the tone for faster economic reforms in West Bengal.
"West Bengal can play a key role in introducing GST, a game-changer for the Indian economy," T.V. Narendran, Chairman, CII Eastern Region said in a statement.
"This landmark victory of AIADMK in Tamil Nadu strongly demonstrates the popular support for her proactive and inclusive governance in the last 5 years," Ramesh Datla, Chairman, CII Southern Region, said in a statement.
Assocham also congratulated the BJP President Amit Shah for a decisive victory in Assam.
"BJP's victory in Assam opens a new political chapter in the north-eastern states, which are expected to be asking for more of development to meet rising aspirations of their people," Kanoria said.
"The Assam mandate reflec's people's aspirations for better governance and faster development. It also reaffirms faith in the Prime Minister's development agenda and economic growth plans," Sandipan Chakravortty, Chairman, CII North East Council, said in a statement.
In Kerala, the message is clearly anti-incumbency, marked by allegations of various scams in the Congress-led UDF, Kanoria added.
Congratulating the LDF for its victory in Kerala, Ramesh Datla, Chairman, CII Southern Region, said, "CII looks forward in forging a strong partnership with the government towards achieving a robust socio-economic growth, which is sustainable and inclusive."
CII also congratulated the Indian National Congress (INC) and Dravida Munnetra Kazhagam (DMK) alliance for a resounding victory in Puducherry. (IANS)