Stattle/Mumbai– Tatas and Starbucks on Monday announced a host of new initiatives, including the inclusion of single-origin coffee from India in its outlets abroad, bring the brand to Vistara airlines and take Himalayan mineral water to Asia Pacific markets.
"For the first time, Starbucks will offer a single-origin coffee from India in the US, giving customers a unique opportunity to experience a rare, small-lot coffee from the Tata Nullore Estates in the beautiful Coorg coffee growing area of India," a press statement said.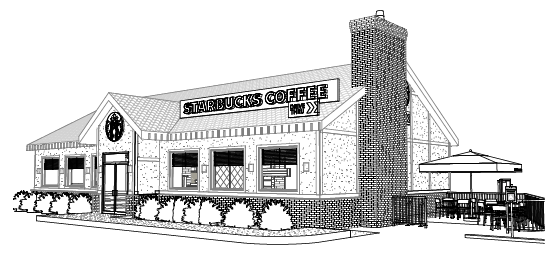 "Starbucks Reserve Tata Nullore Estates will be the first coffee from India to be roasted at the Starbucks Reserve Roastery and Tasting Room and will only be available at this Seattle location later this year," the statement issued by the two companies added.
The announcements came after a meeting between Tata Sons Chairman Cyrus Mistry and Starbucks Coffee Company Chairman and Chief Executive Howard Schultz at the American giant's roastery and tasting room in Seattle, Washington, last week.
Mistry and Schultz have taken multiple new joint initiatives which expand the existing Tata and Starbucks relationship and strengthen the companies' commitment to developing the Tata-Starbucks brand and building a different kind of company in India, the statement said.
Starbucks also announced plans to increase its coffee roasting capacity for supplying to its stores in India. The first roasting and packaging plant opened in Coorg, Karnataka, in 2013, and has steadily increased its roasting capabilities.
It will soon expand to include both Kenyan and Sumatran coffees for Starbucks stores throughout India. This builds upon the two groups' commitment to cultivate a future supply of high-quality, sustainable green coffee from existing and new new sources in India through agronomy practices.
"These announcements build upon the incredible success and shared values between Starbucks and Tata in our partnership in India," said Schultz, adding, the group is happy the way Indians have appreciated their offerings at more than 80 stores across six cities.
"As we continue on our journey with Tatas, we are delighted to introduce the finest coffee from India to a new audience," he said, referring to the Starbucks Reserve Tata Nullore Estates brew, sourced exclusively from India.
This apart, the Teavana speciality tea category of Starbucks in US stores will be extended to India this December with unique, bold and customized flavor combinations. The two groups said they will also promote sustainable tea practices in India.
"Our collaboration with Tata underscores our collective commitment to lifelong learning and relevant career skills development. We will continue to make investments to provide pathways to opportunities for young people to realize their personal aspirations and dreams," Mistry said.
As regards Himalayan mineral water, the plan is to take it beyond Starbucks stores in India to Singapore later this year, as the companies explore opportunities to introduce the bottled water brand to stores across Starbucks China and Asia Pacific region, the statement said.
"Himalayan Mineral Water is bottled at the source from a pure and pristine underground moving stream aquifer at the foothills of the Shivalik range in the Himalayas. This aquifer is one of the largest and purest sources in the world, providing a perennial source of natural mineral water."
Finally, the statement said, Schultz and Mistry were committed to providing Indian youth valuable skills training over the next five years through Tata Strive, an initiative which empowers India's youth with skills for jobs, entrepreneurship and community enterprise.
"Since launching in 2014, Tata Strive has supported approximately 43,000 youth to-date. The joint partnership combines Tata Strive's expertise in providing job skills training and Starbucks expertise in retail operations, which is expected to impact 3,000 disadvantaged youth."