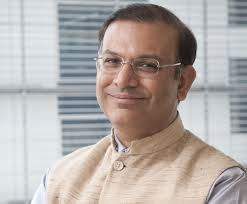 New Delhi–The weak financial position of domestic carriers is the reason behind their inability to expand international operations, parliament was told on Tuesday.
The lack of financial strength of the Indian passenger carriers hinders their ability to fully utilise the bilateral air traffic rights, Minister of State for Civil Aviation Jayant Sinha told Rajya Sabha in a written reply.
"The primary reason of low utilisation of traffic rights by Indian carriers include lack of adequate resources and financial strength of the Indian carriers," he said.
The minister said that in December 2015 Federation of Indian Airlines (FIA) had drawn the central government's attention towards the non-availability of viable slots for Indian carriers at Dubai International Airport.
"However, as on date Indian carriers are utilising almost all entitlements on India-Dubai sector," Sinha added.