Mumbai– Indian IT bellwether Tata Consultancy Services Ltd (TCS) on Saturday announced that its non-executive director Phiroz Vandrevala had resigned from the company for personal reasons on Friday.
"Phiroz Vandrevala has relinquished the office of non-executive director of the company, due to personal reasons, with effect from July 8, 2016," the global software major said in a regulatory filing on the BSE.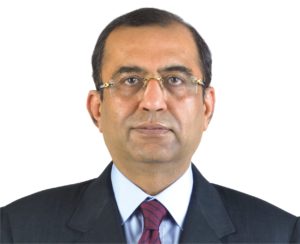 As Vice-Chairman and Managing Director of Diligenta, a subsidiary of TCS focused on the life and pensions industry, 63-year-old Vandrevala drove its business strategy and operations worldwide.
"The TCS board thanked Vandrevala for his contribution during his tenure on the board since 2007," the city-based company said in a statement later.
Prior to his leadership role at Diligenta, Vandrevala was the executive director and head of TCS' global corporate affairs.
In the banking and financial services sector, Vandrevala was on expert committees of the Reserve Bank of India on policy-making.
Vandrevala was also the co-chair of the Indo-British Partnership (IBP) for five years and is a board member of its network.
"As former chairman and executive council member of the IT industry's apex body — National Association of Software Companies, Vandrevala played a prominent role in industry initiatives," the statement added.
A qualified chartered accountant, Vandrevala graduated from Kolkata, where he was born in 1953, and worked with consumer goods major ITC Ltd for three years before joining TCS in 1982.
In 1989, Vandrevala had set up India operations of the US-based Tandem Corporation before rejoining TCS in 1992.
He currently lives in London with his wife Shashi.