New Delhi– American aerospace company Lockheed Martin here on Thursday said that it was looking at expanding its investments in the country under the Make in India initiative.
"Lockheed Martin's commitment to the Indian government's 'Make in India' policy, national 'Skills Initiative' and to working with industrial partners in India to expand its business footprint was a feature of discussions involving the Corporation's Chairman, President and CEO Marillyn Hewson during a visit to New Delhi," a statement from the company said.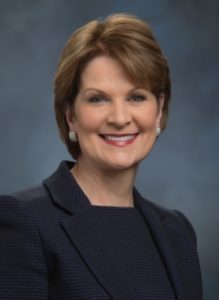 "Meeting with political leaders, senior government officials and leading Indian industrialists, Hewson highlighted Lockheed Martin's sponsorship of the India Innovation Growth Programme (IIGP) as an example of effective partnership in action," the statement said.
The IIGP allows applicants to file in their innovative ideas across industries ranging from agriculture and textiles to defence and healthcare. The Department of Science and Technology-Lockheed Martin IIGP is in its 10th year.
"I look forward to growing our 25-year story in India and to establishing greater and more meaningful partnerships that will help grow the Indian economy and community," Hewson said.
Every C-130J airlifter sold internationally contains major aerostructure assemblies manufactured in India by Tata and every S-92 medium-lift helicopter built by Sikorsky, a Lockheed Martin company, has a cabin manufactured by Tata in Hyderabad, it said. (IANS)