Mumbai–The Economic Offences Wing of Mumbai police has attached assets worth Rs 2,000 crore belonging to Financial Technologies India Ltd (FTIL), owned and founded by Jignesh Shah, official sources revealed.
The assets, which include FTIL's headquarters renamed 63 Moons, have been seized under the Maharashtra Protection of Interest of Depositors Act, bank accounts and deposits.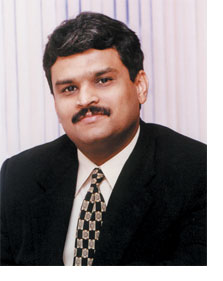 Reacting to the EOW move, FTIL termed the move as without "legal basis" and said the company would challenge it before the court soon.
"We have received a letter from EOW dated 18/7/2016 at 6 pm today on 19/7/2016 securing assets of FTIL. 63 Moons is a listed company having 63000+ shareholders and about 1000+ employees. We will take all legal remedies to protect their interest. There is no legal basis for the said action and we will be moving court soon on the said letter," said FTIL in a late evening statement.
The development comes barely a week after Shah's arrest by Enforcement Directorate (ED) in connection with the Rs 6,000 crore scam at National Spot Exchange Ltd (NSEL), which is owned by FTIL.
The ED said it had collected evidence of money-laundering against Shah, and he has been remanded to judicial custody till August 1 by a Special PMLA (Prevention of Money Laundering Act) Court. (IANS)