Gurgaon– Haryana Agriculture Minister O.P. Dhankar on Wednesday said that a delegation under his leadership will visit the United States from August 4.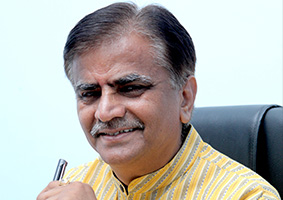 The delegation includes MLAs Bhagwan Das Kabirpanthi (Nilokheri) and Jasbir Singh Deswal (Safidon), Additional Chief Secretary (Agriculture) V.S. Kundu, Horticulture Director Arjun Singh Saini and Animal Husbandry Director Dr Gajender Singh Jakhar.
The delegation will share best practices in agriculture, farm technology, systems and experience. Haryana is a sister-state of Iowa in implementation of agri-techniques.
According to Dhankar, the delegation will also participate in a conference on horticulture in Atlanta and visit the University of California for studying new researches and techniques adopted in the field of agriculture and horticulture.