New Delhi–A rider in Bengaluru took 3,135 Uber rides — about eight trips a day — making it the highest number of trips taken by a single rider globally in 2016, the online cab service provider revealed on Thursday.
For Uber, India became the largest market outside of the US and accounts for 12 per cent of all Uber trips globally.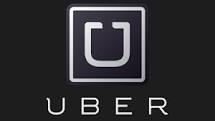 "When it comes to getting around your city, Uber clearly emerged as the obvious choice for riders world over," said Amit Jain, President, Uber India and South Asia.
This year, the company launched Uber in two new Indian cities — Lucknow and Ludhiana — and expanded uberPOOL to four new cities: Mumbai, Kolkata, Hyderabad and Chennai.
Uber has said it will launch motor-bike taxis in Hyderabad from next month.
In a bid to promote carpooling, Uber also launched #SwitchToPool campaign in six cities — New Delhi, Mumbai, Bengaluru, Kolkata, Hyderabad and Chennai — where it provides its uberPOOL facility.