By Fakir Balaji & Aparajita Gupta
BENGALURU–Technology-driven e-tailers from the virtual world are giving a run for the money to retailers in the real world, as they lure away smart buyers with lower prices, heavy discounts and door-step delivery.
What began as a trickle two-three years ago has turned into a tide, as is evident from the phenomenal growth of e-tail business in 2015, especially in consumer and electronic goods, durables, appliances, fashion, travel, food and what have you.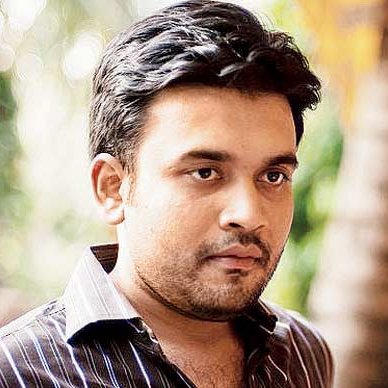 "This year (2015) has been the year of digital consumers, as more offline buyers shifted to online shopping for benefits and advantages e-commerce offers," Ankit Nagori, leading e-tailer Flipkart's chief business officer, told IANS here.
With faster internet access through broadband and Wi-Fi (wirless fidelity) and increasing use of smartphones and other handheld devices like tablets and i-Pads, browsing e-commerce web sites and placing orders have become a growing trend in cities and towns across the country.
"Internet penetration through mobiles and access to a variety of brands and products at affordable prices has made 2015 a year of e-commerce, with electronics and mobiles emerging as top performers," Nagori asserted.
According to a survey (FlipTrends2015) Flipkart conducted from January 1-December 14, Delhi NCR (National Capital Region), emerged as the most online shopping-savvy area, followed by Bengaluru, Mumbai, Chennai and Hyderabad.
"E-commerce business has grown to $23 billion in 2015 from $13.6 billion in 2014, registering a whopping 70 percent annual growth, with e-tail contributing $12 billion this year as against $4.5 billion last year in gross merchandise value," Rajat Wahi, partner and head, consumer markets, KPMG in India told IANS.
Among tier-1 cities, Pune emerged on top followed by Coimbatore, Ahmedabad and Lucknow. Bhubaneswar is the only city from the eastern region to figure in the study.
Mangaluru in Karnataka emerged the top tier-two city of digital shoppers, followed by Mysuru, while hill town Dehradun in Uttarakhand came third, with Salem in Tamil Nadu and Guntur in Andhra Pradesh closely behind.
"The e-tail space is dominated by consumers between the 25-34 years age group. More than half of them are office goers, followed by students," the survey noted, adding that 69 percent of them were males.
Changes in lifestyle and shopping choices saw buyers preferring online channels over physical channels to save time and seek a wider range of variety.
"E-commerce has seen unprecedented growth in 2015, aided by rising online consumers, affordable smart-phones and improvements in network infrastructure," PricewaterhouseCoopers (PwC) India partner Sandeep Ladda told IANS from Delhi.
Though diverse factors are fuelling e-commerce growth, huge price difference on products or goods such as groceries, fruits and vegetables offered online vis-a-vis retail sellers offline, is drawing even well-paid buyers to them, as they don't want to be short-changed of their hard-earned money.
"Just as there is 50-100 percent difference in prices of retail and wholesale markets, there is a similar gap in prices at which we are buying online from home or office and saving a lot of time and energy," Murali Krishna, 36, a marketing executive in consumer brands, told IANS here.
Apart from items of daily consumption being just a click away, access to thousands of products or goods across categories is making smart buyers bargain for best price by interacting with rival e-tailers through e-mail, SMS and chat sessions.
"As we are a working couple with school-going kids in a gridlocked city (Bengaluru), we buy most of our daily needs online, as they are delivered at home at a specified time, with option to return or reject if not satisfied of their quality," Sangeeta Kulkarni, a techie with a global software major, told IANS.
Apart from traditional marketplaces, newer business segments such as hyper-local, food-delivery, classifieds, real estate, grocery and healthcare also went online, with many becoming popular and attracting attention of investors.
"Multiple channels for shopping emerged, as traditional retailers moved from an offline model to an omni-channel format," Ladda pointed out.
The year also saw a shift of e-tailers from discounting strategies to re-sizing or re-aligning their businesses, as investors focus on returns.
"As one of the fastest growing segments, e-tail has evolved, but it is yet to mature to compete with its offline counterpart (retail). From deep-discounting, e-tailers are focusing on growth and return on investments," Wahi added.
E-tailers like Flipkart, Snapdeal and Amazon are also focusing on improving consumer retention and frequency through personalised offerings and creating offline touch points.
"The year saw the rise and impact of mobile shopping, disrupting conventional business models, with consumers shopping through smart-phones and many e-tailers going the app-only mode to conduct their business," Lidda observed.
As per the revised FDI policy, single brand retailers having foreign investment can engage in e-commerce activities without government approval.
"Many e-commerce firms have changed their focus to profitability as raising capital becomes difficult. Earlier, to build a customer base, they offered deep discounts and spent huge amounts on marketing," Ladda added.
Highlights:
* E-tailers outsmart retailers with lower prices, discounts & door delivery
* More offline buyers shift to online shopping for benefits & advantages
* Online shopping became trend on faster internet access & mobility
* Delhi-NCR most online shopping savvy city-region in the country
* E-commerce grows 70 percent annually with e-tail chipping in most
* Consumers of 25-34 years age group dominate e-tail space
* Online channel preferred over offline to save time and make better choice
* Huge price difference makes even the well-off go on online spree
* Office-goers and working couples find e-tailing suitable for daily needs
* E-tailers shift focus on growth and returns from discounts and freebies