New Delhi– The Indian government's policy focus hasn't been based on populism, or on boosting cyclical growth through fiscal and monetary stimuli, but rather on repairing the system and initiating structural reforms wherever possible, a rating agency said.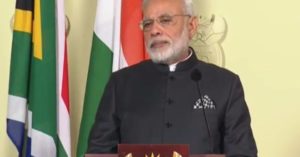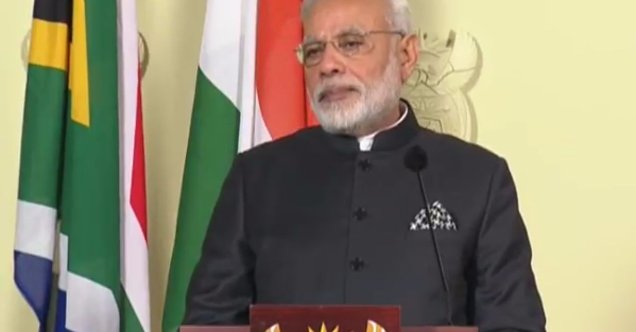 "The (Prime Minister Narendra) Modi government's fiscal policy, encouraged by low crude oil prices, has been quite prudent, and has aimed to improve the quality of spending through better targeting, and scaling up of infrastructure investment, while keeping a tab on overall deficit," Crisil said in a report.
"The monetary policy, too, has focused on ushering in a low and stable inflation regime," it added.
India's Gross Domestic Product (GDP) is likely to grow at 7.9 per cent in 2016-17 compared with 7.6 per cent in fiscal 2015-16, provided the monsoon is normal and the global situation does not deteriorate from here, Crisil said.
"The swing factor this fiscal will be monsoon. There were three consecutive weather shocks — two bad monsoons and a spell of unseasonal downpour in March 2015 which affected growth," it said.
The report — Choosing trend over cycle — that evaluates the quality of growth generated by the Modi-led government, focusses on improving quality of economic growth, and the potentially disruptive impact of digitalisation.
"Structurally positive steps have been taken such as to mend the electricity and banking sectors, but these remain work in progress," the rating agency said.
"The government has also managed to pass two key Bills — the Insolvency and Bankruptcy Code Bill, 2016, which strives to create an enabling environment for expeditious resolution of bankruptcies with least pain to stakeholders, and the Aadhaar Bill to distribute subsidies, rural wages and pensions through an electronic platform," the report noted.
The government has also been quick to board the technology bandwagon with its "Digital India" programme, which aims to speed up financial inclusion and deliver government services electronically by increasing internet connectivity and improving online infrastructure, the report stated.
"And unlike China, current growth in India is not supported by rampant credit creation. Domestic credit growth has averaged 9.8 per cent in the last two years, almost in lockstep with 10.2 per cent nominal GDP growth, underscoring sustainability," the report added.