Lucknow– A five-member delegation of Samsung India called on Uttar Pradesh Chief Minister Yogi Adityanath and apprised him of problems faced by the company as well as conveyed their willingness to partner in the state's development.
The delegation led by Samsung South-Asian President and Chief Executive Officer H.C. Hong met the Chief Minister as well as Industrial Development Minister Satish Mahana.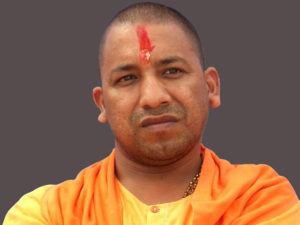 In response, Yogi Adityanath said his government was working to create an atmosphere conducive for attracting more investments in the state.
He said a single-window system would be set up to provide all facilities under one roof to potential investors.
The Chief Minister said efforts were on to improve law and order in Uttar Pradesh to provide a sense of security to prospective investors.
Instructions have been issued to all district magistrates and police chiefs to take seriously the law and order and other problems faced by industrialists.
The Chief Minister also instructed the Industrial Development Department to prepare and present before him a draft of the new state industrial policy.
Yogi Adityanath said the Bharatiya Janata Party government in Uttar Pradesh was committed to providing more jobs to the unemployed youths, adding it could be possible with encouragement to private investment.
Samsung officials said the company aims to create nearly 10,000 jobs in Uttar Pradesh by 2020. (IANS)